To celebrate the 50th anniversary of Wild Country, Avon offering this classic everyday fragrance of Wild Country cologne packaged in a limited-edition boot-shaped decanter. Avon's Wild Country Cologne was launched in 1967.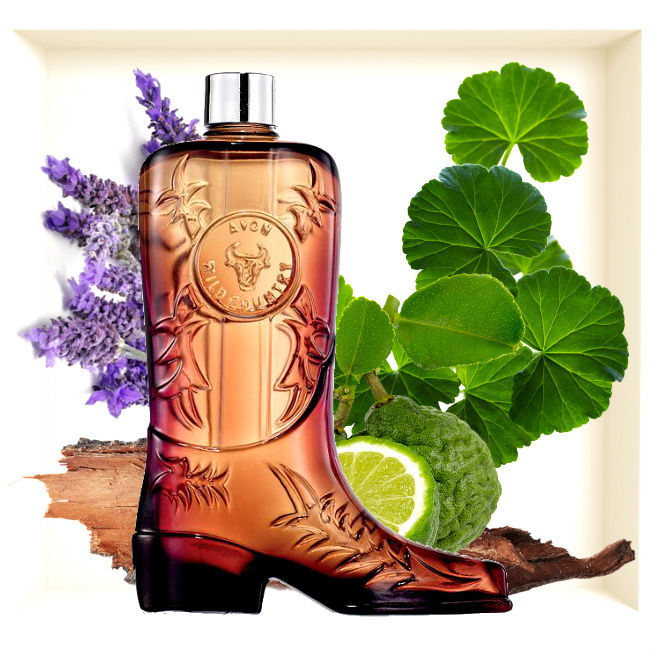 Ever wanted to capture your rugged appeal in a bottle of cologne spray? Reign in your confident style then let it loose with Wild Country. This lively fougère scent evokes masculinity with the aroma of oakmoss, lavender, coriander, bergamot and amber. Inspire confidence with the fresh fougère scent. Spicy coriander and lively bergamot blended with sweet, powdery tones.
The top notes include coriander and bergamot.
The middle notes include lavender and geranium.
The bottom notes include coumarin, tobacco, and sandalwood.