The authority, strength and stylish confidence of an experienced man of the world. These attributes are embodied in Baldessarini Ambré Oud.


The masculine-mystical composition combines elegant and bitter-smoky notes. Elements that serve as a symbol of the fragrance concept also form part of the composition: Inspired by the warm colours of whisky, the top note carries the aroma of an oak whisky barrel combined with fresh, red apples. The heart note is dominated by oud, in association with noble leather tones and the Baldessarini signature note of patchouli. The base note gets its sensual elegance from amber and smoky labdanum.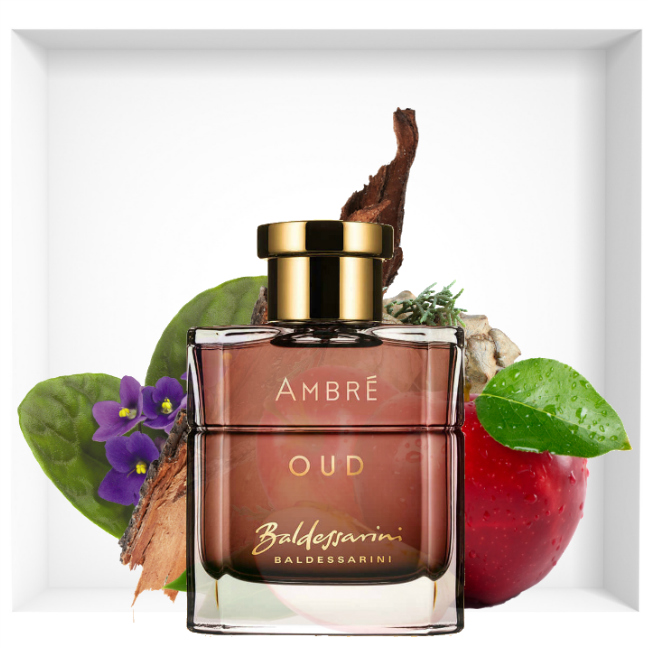 Top notes: Oak whisky barrel, mandarin, red apples
Heart notes: Oud, violets, leather, Patchouli
Base notes: Amber, oak, labdanum



The warm, dark colouring of the packaging design symbolises the concentrated energy of the setting sun. Lush, golden-red accents contrast with the elegant brown hues to underline the quality of this fragrance. The form of the heavy glass bottle is both timeless and elegant. The striking, indented line is typical of the Ambré concept – a symbol of clarity and the distant horizon.