Do you already know the legendary Little Black Dress ? Reach for her whenever you want to feel beautiful and elegant. Do you have a classic little black dress in your wardrobe where you always feel perfectly? A little black dress is the basis of a woman's wardrobe. It is also an inspiration to create a woman's fragrance, suitable for all occasions. A timelessly chic addition to your dressing table. Now in a new, casual version – Little Black Dress Weekend.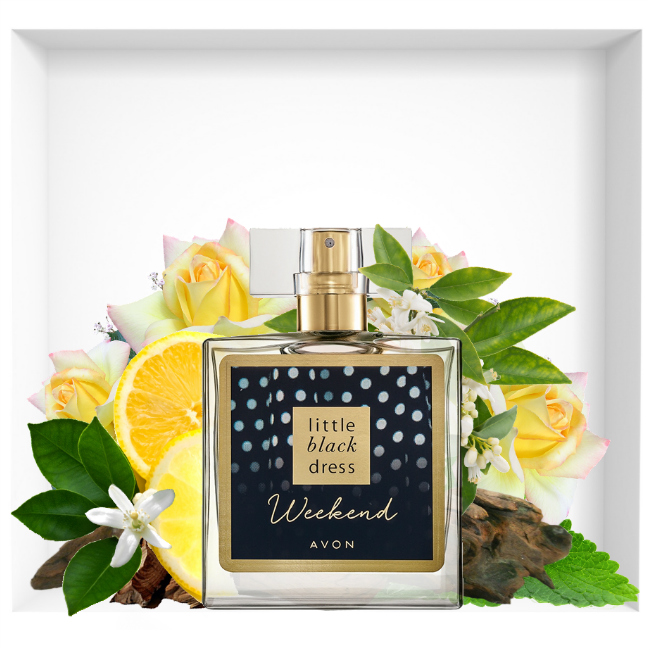 Discover the new Avon fragrance from your favorite collection. Little Black Dress Weekend is a joyful and casual fragrance that perfectly complements your original style – elegant and full of unfettered freedom…


Evocative of a perfect weekend, whether escaping to a picturesque coastline, getting together with friends, or planning a romantic date night this fragrance captures an exhilarating sense of freedom, spontaneity and elegance. Delight your senses with Corsican Lemon, luminous orange flower and Indonesian Patchouli to create a vibrant trail from day to night.