Inspired by Giorgio Armani's own personal love story, the designer launches two new Emporio fragrances, for him and for her.


In 1966, Giorgio Armani met the love of his life, Sergio Galeotti, and as partners the two launched the Giorgio Armani business empire, together. Although Galeotti passed away in 1985, their love story lives on and is the basis of Armani's new Emporio Armani Eau de Parfums Because It's You, for her, and Stronger with You, for him. The fragrance names read rather like vows – two people committing to one another, sealed with layers of rings on the bottle cap, the same ring design that Armani himself wears still to this day.
Emporio Armani Because It's You Eau de Parfum for Her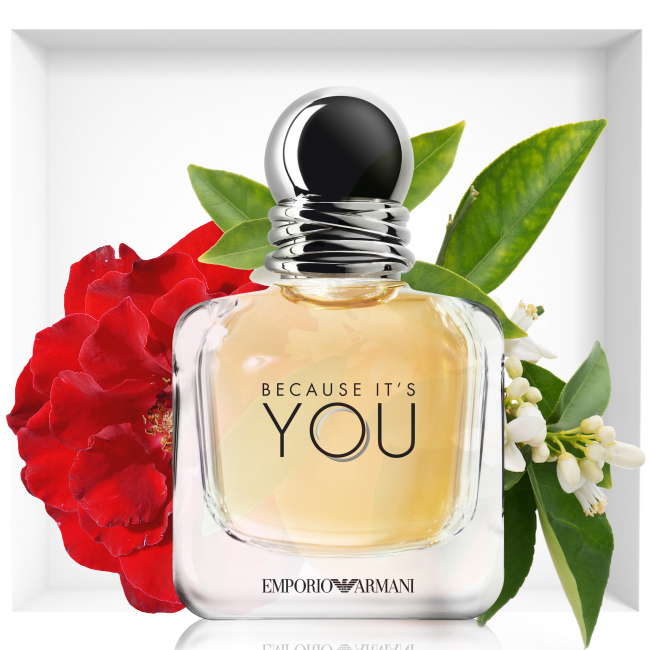 Because It's You is happy, delicious and sparkling perfume for women: simply irresistible like a ripe raspberry in its perfect and most elegant naturalness when combined with neroli notes. What does this tantalising young woman hide in her heart? This women's fragrance is unabashedly feminine, full, instinctive and passionate. Her charm is immediately apparent, like the addictive and sophisticated rose absolute scent. Because It's You plays with her powers of seduction as vanilla mixes with musk, revealing a complex and incredibly deep sensuality. Bold and immediately captivating, Emporio Armani's neroli & vanilla notes express the urgency of a love that takes every chance to declare itself: BECAUSE IT'S YOU.
Emporio Armani Stronger With You Eau de Parfum for Him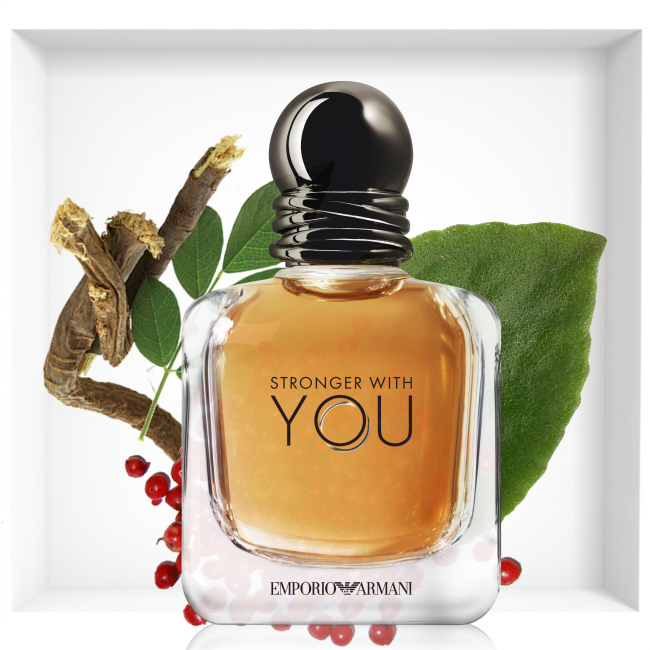 The Stronger With You man lives in the present, moulded by the energy of modernity. Unpredictable, he surprises with his originality, like the spicy accord in the top notes – a mix of cardamom, pink peppercorn, and violet leaves. This men's fragrance has inherited a confident elegance, with the easy nonchalance of youth, conveyed by the sage at his aromatic heart.
Stronger With You is a spicy perfume for men, communicating with sensuality: the smoky Vanilla Jungle Essence™ falls in love with the sugar coated chestnut accord, succumbing to his magnetism: STRONGER WITH YOU.