New masculine fragrance from Diesel – Diesel Bad, announced as a daring and sophisticated, addictive and fresh woody fragrance.



According to the brand BAD is the first scent that "combines notes of tobacco and caviar, discovering the fresh salty side of the woody scents territory."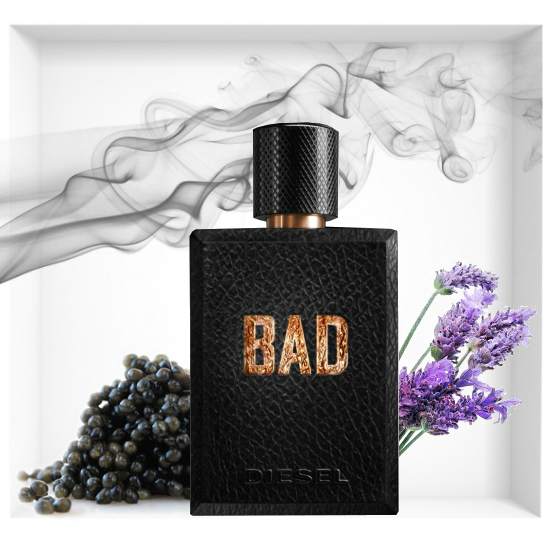 Top notes: bergamot, cardamom, lavender
Heart notes: caviar
Base notes: tobacco, orris root, woods
"Diesel BAD evokes brooding virility, and a certain sense of erotic mystery." The inspiration for the new fragrance clearly lies in the romanticized stereotype of a "bad boy": "Rebellious. Irresistible. He's a black leather-clad magnet, attracting anything and anyone that comes his way. You can look but don't touch. He's a wildfire. He burns.