The best selling perfume of Good Girl by Carolina Herrera Fragrances now shines in the exclusive Collector Edition.


Good Girl, the top-selling fragrance of 2016 is now reborn in Good Girl Collector Edition, a limited edition of the already iconic eau de parfum in two differently embellished stiletto-shaped flacons.In this special edition, Carolina Herrera is already reproducing an archetypal bottle of dagger in two distinctive glass bottles. One decorated with tricolor silver glow and wrapped in a highly shiny outer package, while the other, of which only 300 units are hand-handled, was coated with almost two thousand Swarovski crystals and presented in irresistible black velvet jewelry box. Given the success of the original Good Girl, Carolina Herrera de Baez, Creative Director of Carolina Herrera Fragrances, develops a collector edition to heave this perfume on reaching its greatest splendour, "Good Girl is a fascinatingly complex fragrance that from the very beginning had much to say," she states.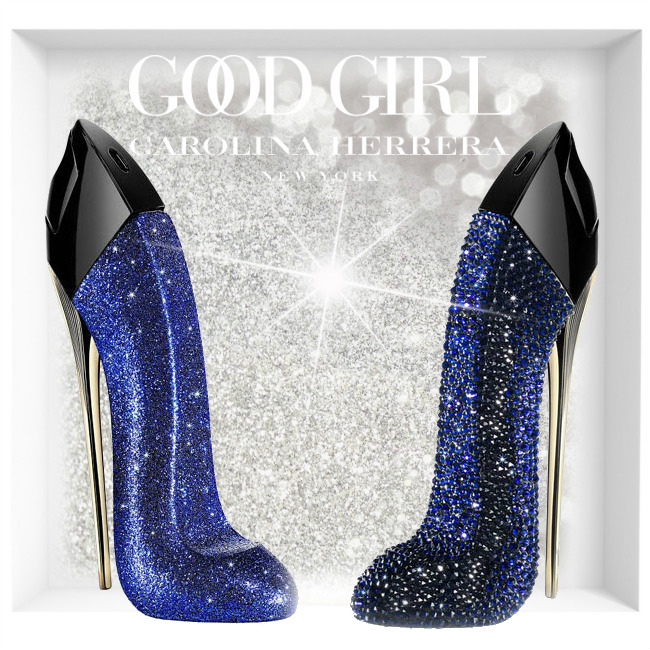 Herrera de Baez's vision for this edition was to push forward the original inspiration for Good Girl's, a scent born of the beautiful contradictions and always present duality of modern femininity. Still illustrating the tagline "How good it is to be bad" the Good Girl Collector Edition projects a mysterious, sensual spirit with a glossy side that strengthens its glorious duality.Both bottles are inspired by Carolina Herrera's craft, style and femininity. This exclusive edition captures the charm and enhances the remarkable attention to detail of this fashion house while respecting the true knowledge of the brand's fragrance. "Good Girl With Collector Edition, both the smell and the bottle express the sensual, feminine power and complexity of femininity." Carolina Herrera de Baez
Collector's Edition will be available in Europe, Latin America and the Middle East in the following months. Global integration into other markets and retailers will be implemented by the end of 2017.