Gucci has launched a new feminine edition of its Gucci Guilty Absolute perfume – so you don't have to steal your boyfriend's fragrance now…


The #GuiltyNotGuilty revolution continues with the launch of Gucci Guilty Absolute Pour Femme, the ultimate partner for Gucci Guilty Absolute Pour Homme. Together, the Absolute couple express the notion of emancipated love, a pair of fragrances that complement one another as a journey of liberation. Beginning from a mysterious note of blackberry, Gucci Guilty Absolute Pour Femme is a non-traditional women's fragrance created for a contemporary woman. The fragrance of blackberries growing in a wild forest—Alessandro Michele's vision for Gucci Guilty Pour Femme began with this one note. Entrusting maître perfumer Alberto Morillas to blend the fragrance, the creative director sought a deeply modern olfactory narrative. The new chapter in the #GuiltyNotGuilty story breaks the mold of traditional women's scents, evolving a classic Chypre Floral into a Chypre Fruity scent. Inside the scent's notes, three hero ingredients define a new meaning of sensuality and romance.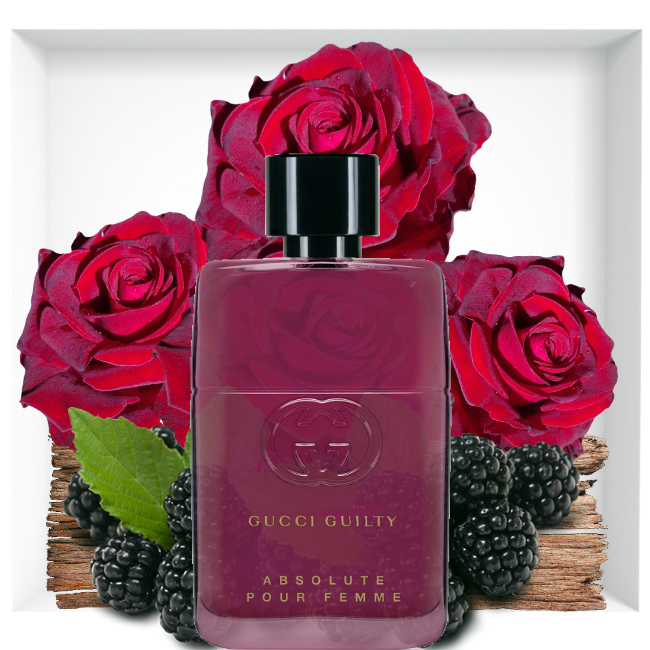 -Blackberry: juicy and succulent with a mysterious edge, the blackberry is the highest quality manmade note.
-Bulgarian Rose: rich and intense, the modern floral essence has a spicy finish. The essence comes from a steam distillation process that dates back centuries, steam passes through the rose petals which are layered on trays in the vessel. As it passes it collects the essential oil, after it cools the oil and water separate.
-Goldenwood: a new natural extract of the Nootka Cypress, the innovative woody note combines the warmth of a traditional wood and with the rich ambery accents of the Nootka. Unique and multi-dimensional, the woody note has fire and leather aspects. Goldenwood is also a key note of Gucci Guilty Absolute Pour Homme, linking the feminine fragrance to its male counterpart.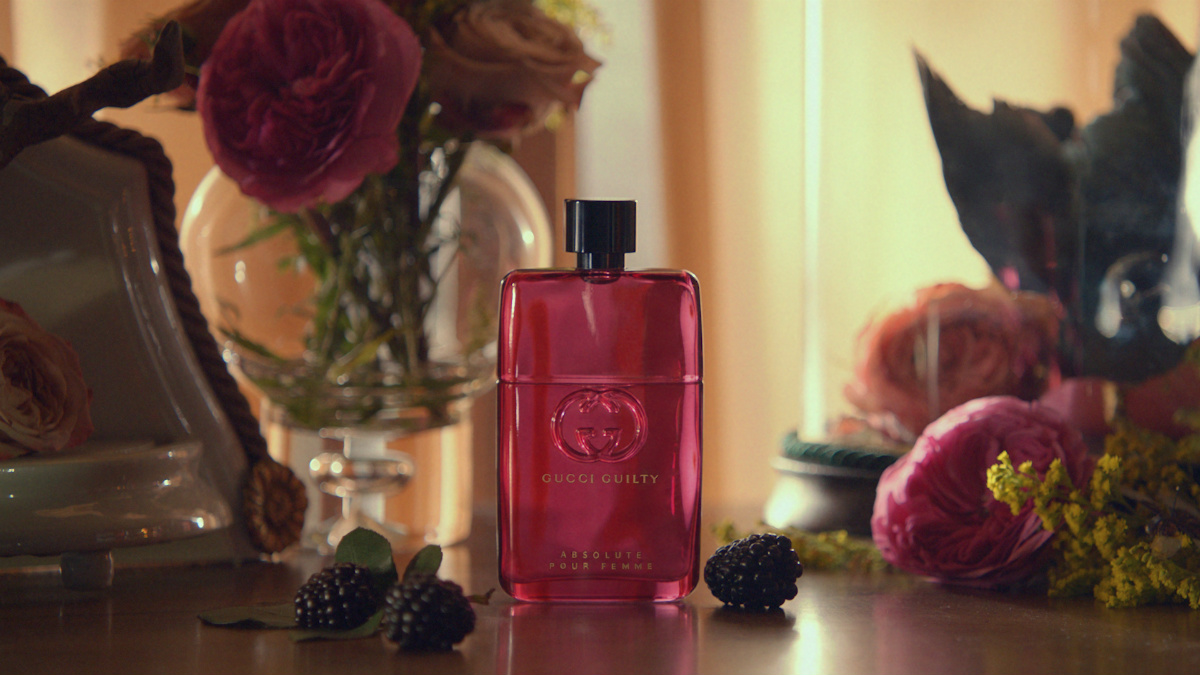 The shared ingredient harmonises the two fragrances in an expression of contemporary masculinity and femininity. For Gucci Guilty Absolute Pour Femme, Alberto Morillas blended the three hero notes with bergamot, patchouli and ambergris to create a deep, musky and addictive scent.


"It's very important to create fragrances that smell good and not artificial, with authentic notes. Alessandro wants these types of fragrances, he wants something that is simple to understand, you smell it and you understand the notes. You need to feel free when you smell the scent," Alberto Morillas.