Since its release in 2009, Guerlain's La Petite Robe Noire has been reinventing itself. First marketed only in the Champs-Élysées boutique in Guerlain, it finally became one of the best-selling perfumes in the world in 2012. In 2013, La Petite Robe Noire transformed into a Eau de Toilette, refreshing with lighter green notes. In 2014, the Couture edition made it more chic and glamorous. In 2015, his Eau Fraiche was ideal for spring, while the 2016 Ma Robe In Le Vent focused on intensity. Finally, the last La Petite Robe Noire Perfecto was more rock 'n' roll. Today, it is in a bohemian spirit that Guerlain decided to offer us his latest novelty: La Petite Robe Noire Légère.



---
Guerlain offers us a jump in the heart of the 70's
---
If you're a bit nostalgic of your teens in the heart of the hippie trend, or if you're younger and you've always dreamed of seeing what this wave of freedom looks like, Guerlain's Petite Robe Noire de Guerlain perfume should please you! As its name suggests, it is a perfume with a particularly bohemian image, directly inspired by the "peace & love" universe of the past. More than ever, Guerlain seems to offer us a fun trip with friends. On the program: campfire in the light of sunsets, camping under the stars, … What dream women want to disconnect from their urban environment!
---
The floral and fruity lightness of La Petite Robe Noire Légère
---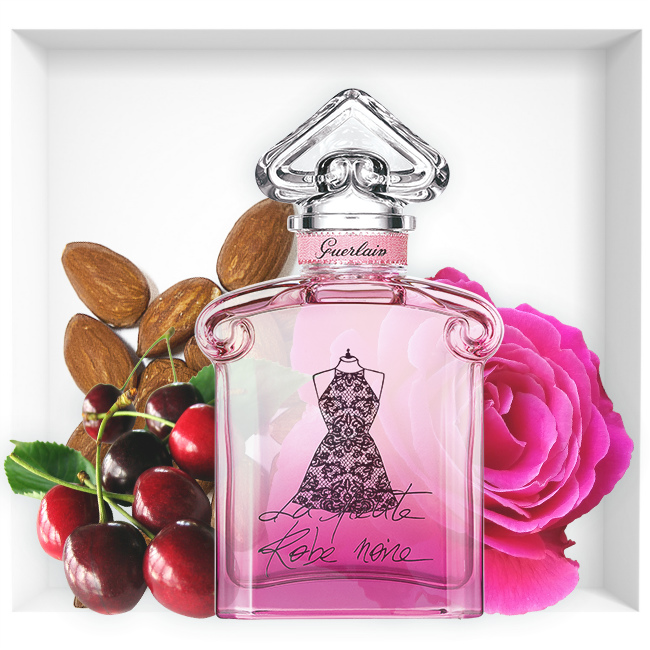 So how does this translate on the olfactory? The freedom embodied by the hippie current is here transposed into a light and bohemian, floral and fruity essence. It all starts with a delicious marriage between a tangy cherry and a clearer rose water. Moreover, the rose itself occupies the center of this perfume. Particularly bright, it invites us on a journey with multiple scents. La Petite Robe Noire Légère reveals all the facets of this emblematic plant of perfumery for women. The rose is in turn fruity, amended and floral. It reveals itself here in all its complexity before evolving towards a more enveloping and racy base of tonka bean and black tea. The result is a light, delicate, refined and playful fragrance.
---
The new Guerlain lace dress of its La Petite Robe Noire Légère Eau de Parfum
---
La Petite Robe Noire Légère is presented to us in the emblematic bottle of Guerlain. Faithful replica of his illustrious elders L'Heure Bleue and Mitsouko, it is characterized by the curvature of his shoulders and his inverted heart-shaped cap. In other words, it is only sensuality and invitation to reconciliation. This time, it comes in a purple pink hue and embellished on its front side, a crochet dress that seems straight out of hippie trends.