Hermès unveils a new chapter of Eau des Merveilles, their famous fragrance created in 2004. Eau des Merveilles Bleue is an iodized variation of the mineral woody chord of the original and comes after two earlier flanker lines: Elixir des Merveilles and L'Ambre des Merveilles.
The blue water is a variation conceived by the new Hermès in house perfumer Christine Nagel, who here signs her third creation since she took up the reins of the house's olfactory creation (her first two were Eau de Rhubarbe Ecarlate and Galop). Fascinated by the original that was composed by Nathalie Feisthauer years ago, she wanted to reinterpret this wonder with her childhood emotions in mind.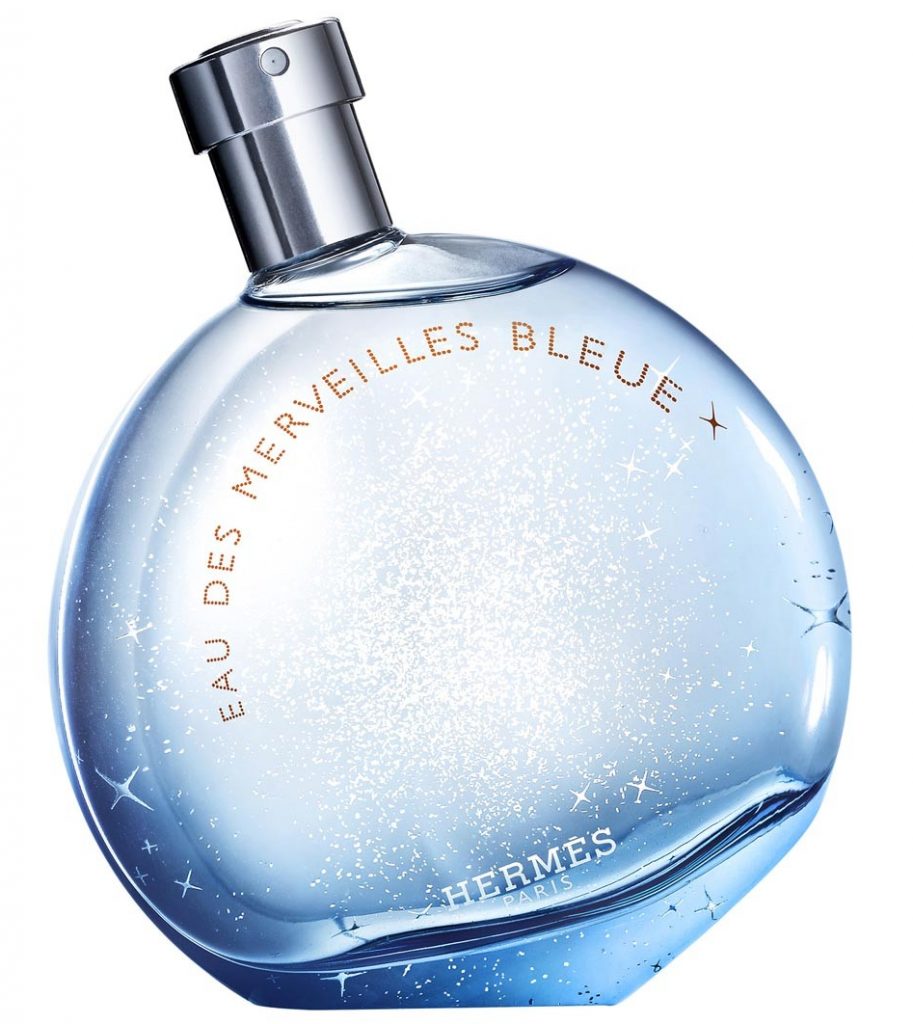 It was by diving into the memory of strolls by the seaside that it came to her to tell a new story. The memories and the smell of the pebbles picked up from the beach; these little rocks and stones that take a thousand colors when rocked by the foam. It is this iodized and mineral side that inspired Christine Nagel, and that she aimed to infuse in Eau des Merveilles Bleue. She thus ruffled the original to push the saline and iodized facets of her gray amber accord, accentuated its woody bottom and placed on top a marine head. Attention: the adjective "marine" does not mean calone in this case. Far from the recurring melon water effects of the genus, the sillage of Eau des Merveilles Bleue evokes rather the spray of the sea. Christine Nagel didn't use calone for this composition, but Z-11, a new molecule with a more iodine-saline effect than aquatic.
The evolution of the perfume is more woody, mineral, renewing the gray amber effect of the original (smoky, salty). The patchouli is very present, and I also seem to detect a costus effect, with its slightly animalic "sebum" side.