The new version of Lancôme's very popular fragrance La Vie est Belle from – La Vie est Belle L'Éclat, a refreshed, more delicate and more floral interpretation intended for the summer days.


This time Lancôme seemed to put everything on the bright side. La Vie Est Belle L'Eclat opens with a fresh, refreshing scent of bergamot. The heart of the fragrance is directed towards the true bouquet of sun and flower. This one is filled with white flowers, while it is dominated by the presence of an orange flower. This plant gives a whole more Mediterranean side. La Vie Est Belle L'Eclat is then wrapped in a sandalwood at its base, releasing the sweet and warm scent of vanilla. La Vie Est Belle L'Eclat is especially sensual and seductive, yet fresh. This fragrance becomes more irresistible.
La Vie Est Belle L'Eclat also has a new bottle. Moreover, many consider this the most important change introduced by Lancôme in this new version. La Vie Est Belle L'Eclat retains the wide smile of its predecessors. On the other hand, the walls of his bottle are now endowed with the infinity of reflective glass pins.
Top notes: bergamot
Heart notes: orange blossom, white flowers
Base notes: vanilla, sandalwood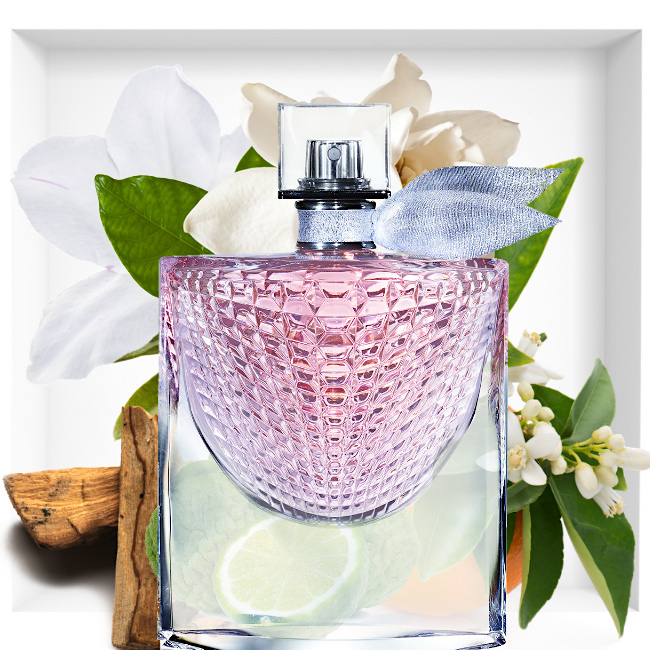 Follow my blog with Bloglovin[wdi_feed id="1″]