Guerlain L'Homme Idéal became one of the most famous perfume of Guerlain, in 2014. Incarnation of perfection in the masculine, he knew how to seduce the world by his woody and oriental breath. Building on this success, the Guerlain brand then decided to reinterpret it every year. In 2015, he became the L'Homme Idéal Cologne, a more invigorating scent. In 2016, L'Homme Idéal Eau de Parfum focused on almonds. In 2017, L'Homme Idéal Sport was more energizing and spicy. Even today, he reveals to us a new facet of his personality and becomes the L'Homme Idéal L'Intense.



---
What is the Ideal Man according to Guerlain?
---
First of all, to better understand this new perfume, it is essential to know where Guerlain's inspiration comes from. To make the Ideal Man, the sign was based on the definition of this utopian being according to women. The girls agree that the Ideal Man is "intelligent, beautiful and strong". This is the most common trilogy of male perfection. Inspired by this, Guerlain has imagined a juice springing on the freshness of citrus fruit, as a symbol of vivacity of spirit, then evolving towards the sensuality of the kernel and ending with a masculinity more virile and assumed. It is precisely this olfactory evolution that we find in L'Homme Idéal L'Intense. As always, this fragrance is far from pretentious. He is above all charged with an undeniable humor and a good dose of second degree, which is enough to charm the hearts of women!
---
The new burning essence of L'Homme Idéal L'Intense
---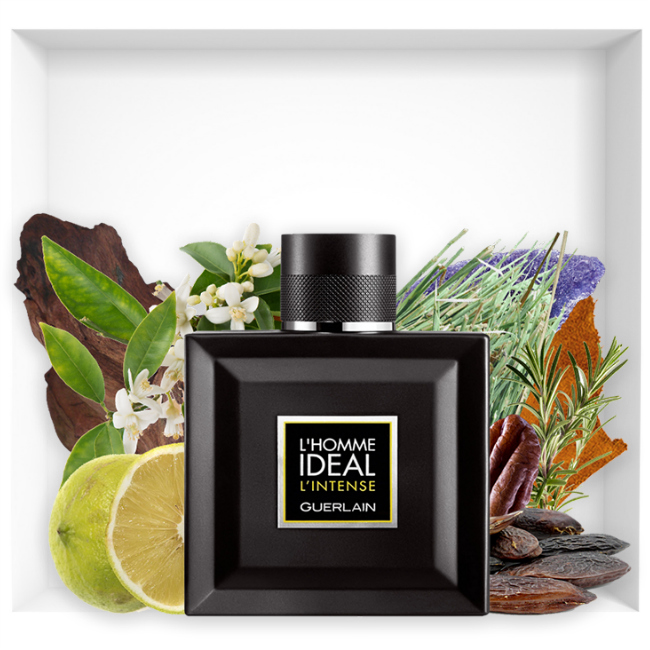 L'Homme Idéal L'Intense is without doubt the most intense and daring version of this olfactory family. This new perfume is sewn of many contrasts. He dares to highlight the burning flavor of spices and more specifically that of chilli. Nevertheless, to counterbalance this olfactory power, Guerlain has also incorporated the sweetness of the tonka bean into its recipe. To connect the whole, smoky notes make his wake decidedly intriguing. This results in a vigorous and elegant perfume, intended for all seductive men who are not afraid to be noticed.
Intriguing, hot and captivating, L'Homme Idéal L'Intense intends to bewitch your heart by focusing on the intensity of its flavor.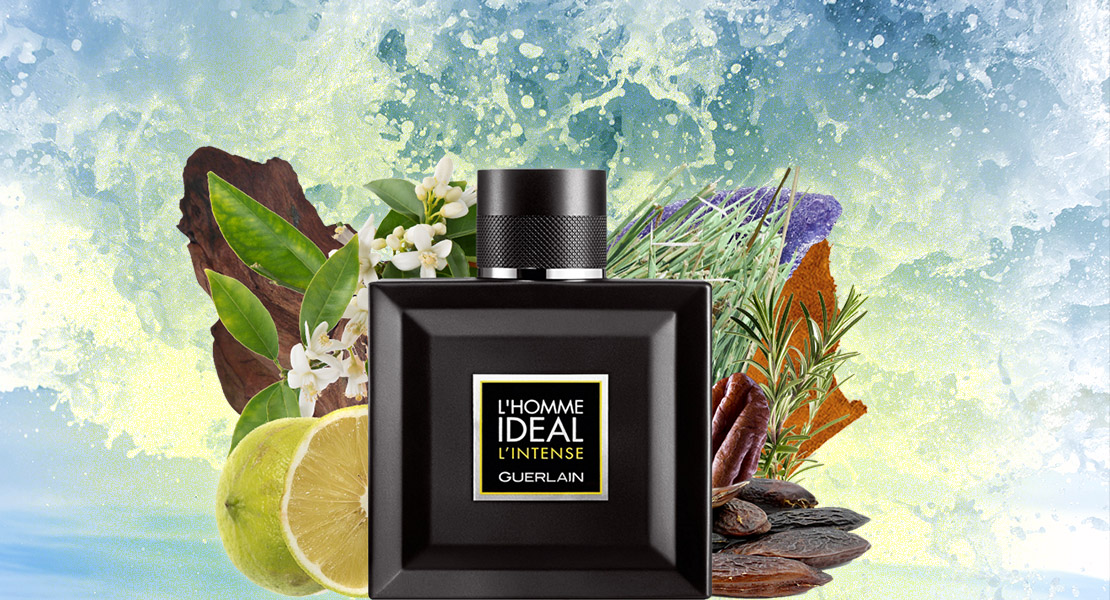 ---
Guerlain reinterprets his bottle
---
Finally, the bottle has the same silhouette as before and adopts a square shape, at the same time simple, luxurious, elegant and strong. L'Homme Idéal L'Intense is based on a stable and solid foundation that says a lot about its decisive character. His previous transparency has disappeared. The matt black coating covers the entire bottle. This choice is not trivial, and The L'Homme Idéal L'Intense still confirms its power and masculinity. Its life in the meantime appeared with yellow details brought to the label. In the end, the whole is crowned with a heavy cabochon, borrowing Guilloché to the world of watchmaking.