Tom Ford's New Fragrance Is Called Fucking Fabulous, Because Of Course It Is. To say that Tom Ford is an extravagant designer is a sweet euphemism! Each of his new products seems to be elaborated to unleash criticism. Tom Ford is a fan of electrifying and amazing ads. Besides being a renowned American couturier, he is also a man of outstanding communication who always manages to dispense wonderfully provocation.



After appealing to the sultry Lady Gaga in one of his advertisements, it was this time through the name of one of his perfumes that he stained to surprise us. No, you do not dream, Tom Ford's new perfume is called Fucking Fabulous! Tom Ford Fucking Fabulous is a perfume for both men and women. It springs on a facet at the same time fruity and powdered with bitter almond. Its scent is somewhat similar to that of cherry. Leather immediately reinforces the sensuality of this composition while iris roots only increase its refinement. Cashmere wood comes to envelope the whole of its softness. The tonka bean also increases the milky effect of this perfume. Finally, the scarlet sage gives it a more aromatic part.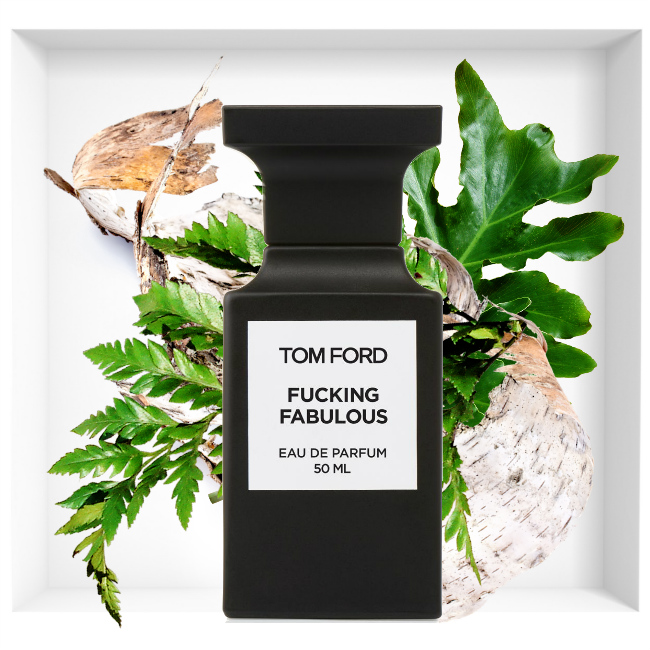 The limited edition fragrance is debuting at Ford's spring/summer 2018 runway show in New York on September 6th, and will be exclusively available the next day in Tom Ford boutiques and on TomFord.com. The key notes are almond bitter oil, tonka resinoid, orris accord, cashmeran, leather accord, and clary sage oil—which sounds like Fucking Fabulous will be another sexy, earthy, and bold scent from the master of such things.

Fucking Fabulous Eau de Parfum is presented in a bottle that is both clean and architectural. This is based on a solid foundation, which speaks volumes about its highly distinctive character. Its black color is a classic Tom Ford.