Valentina Blush, Valentino takes over the trend of gourmet perfumes.


Gourmet fragrances have appeared relatively recently in the history of perfumery. Indeed, for many years, women were content to play the card of sensuality or romance via fragrances rather fruity, spicy or floral. Sweet fragrances, for their part, made their appearance in the 90s, thanks to Thierry Mugler. Besides, for many, the idea at first seemed rather absurd. However, today, gourmet perfumes are more than ever anchored in manners and it is even the most sold olfactory category at the present time. Thus, it seems that the house Valentino has decided to surf this trend. The latter has revisited its famous fragrance Valentina to transform it into a new sweet fragrance named Valentina Blush.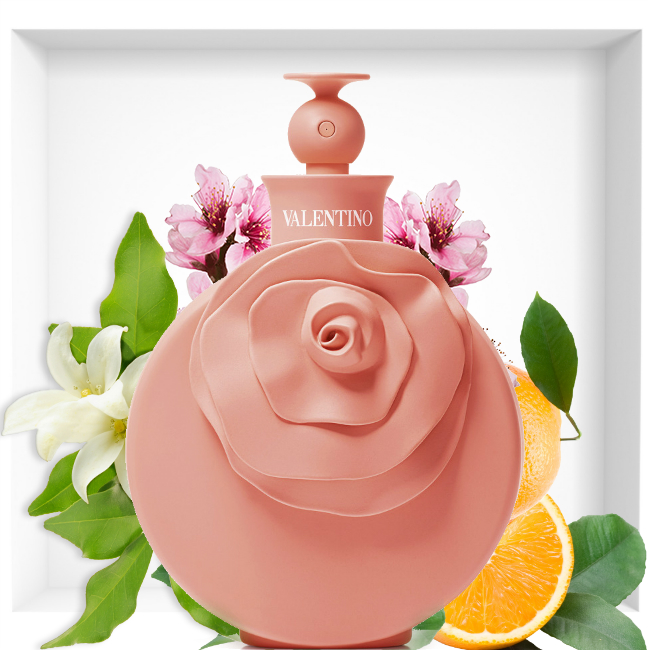 If Valentina is one of Valentino's most famous perfumes, it's not just because of its smell. Indeed, when it was released in 2011, this perfume had also made a lot of talk about him thanks to its bottle. Very worked, this one embodied perfectly all the elegance of the mark associated with some typically Italian codes. In this case, Valentina unveiled itself in a round bottle. Her generous forms echoed an exquisite femininity. In the same way, three flowers came to decorate the front of this bottle. Some saw in them the emblem of Valentino's sewing. Others, on the other hand, saw a nod from the sign to the famous roses of sugar typical of traditional Italian pastries. The whole was then tinted with white, ivory and pale pink, giving us a feeling of innocence and sobriety. Today, it seems that femininity has taken over. In reality, Valentina Blush is now presented in a pink coral similar to the traditional color of a blush. The three roses, on the other hand, have yielded their place to a single flower more voluminous. The overall silhouette of this bottle, on the other hand, remained the same as in the past.
The overall silhouette of this bottle, on the other hand, remained the same as in the past.
On the scent side, Valentina Blush clearly plays the card of femininity and gluttony. Its initial freshness of 2011 has now given way to a more fruity and startling surge. It combines a juicy cherry with the impertinence of pink pepper. Then, it is a typically Mediterranean ingredient that occupies the heart of this perfume. As in the past, orange blossom illuminates everything from its solar power. Finally, the gluttony of this juice appears at the level of its wake. The bottom of Valentina Blush is filled with praline. This ingredient alone is enough to plunge us back into childhood. It gives birth to a real treat in the crook of the neck and will then make you a creature to chew. So, what are you waiting for to succumb to temptation and offer you, too, this new cute sin?
Top notes: Morello cherry, pink pepper
Heart notes: orange blossom
Base notes: praline