Paco Rabanne's new range of perfume was launched in the spring of 2018. Be ready to experience the incredible choices of sensual and titillating scents. New editions are available for both men and women. Plunge into a fragrant atmosphere, and mark your own style statement with a quick spritz.



---
Paco Rabanne Lady Million Lucky for Her

---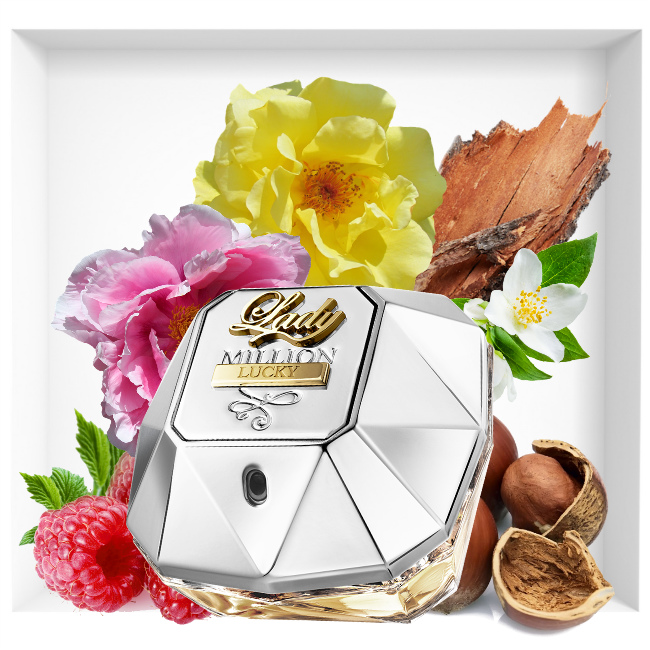 This range launched under the Paco Rabanne banner will literally sweep you off your feet. One spritz will fill you with aeuphoric freshness that can last all day. The perfume has a vibrant, sparkling, and sensual scent profile which works both for the day and for the evenings. Velvety woods enrich the fragrance profile. A hint of floral Rose flirts with fruity raspberry to create a unique feminine effect. The perfume can withstand the busiest of days, however, you can easily carry thee smaller sized bottle n your purse to freshen up any time during the day. The top notes are raspberry, rose jasmine, hazelnut, sandalwood, honey, cashmere, and cedar.
So, what's on your mind today – Vivacious or sensual? Whatever perfume profile you are looking for, you are definitely covered with these two products offered by brand Paco Rabanne.


---
Paco Rabanne Million Lucky for Him

---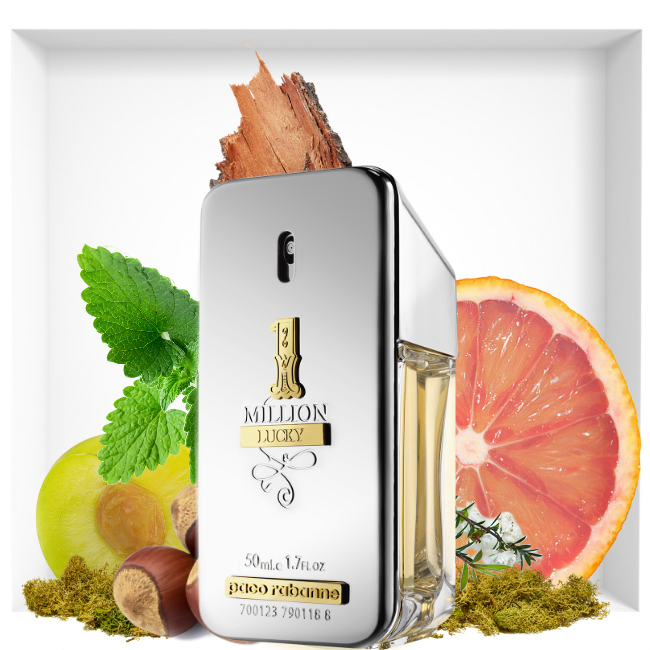 Just one sprays canhave your surroundings filling up with a pulsating and captivating fragrance. It has a sort of woody whiff that is fresh, vivid, and sensual. The hazelnut fragrance profile further adds complexity to the composition of the woody elements. Take a deep breath and feel the intensity of this unique scent. This version of the Paco Rabanne range is available in two size options – as a 50 and 100ml Eau de Toilette. The perfume further reacts with the surface skin oils and creates a scent profile that is completely unique to you.
Top notes are grapefruit, greengage plum, ozone notes, essence elements -jasmine, honey, hazelnut, cedar, cashmere, and base – patchouli, oak moss, and vetiver.