A jewel of a fragrance inspired by Michael's unique interpretation of sensuality, strength and glamour. Boldly luxurious, brilliantly faceted, and mesmerizing to encounter. Fashion House Michael Kors introduces a new fragrance – Sexy Ruby.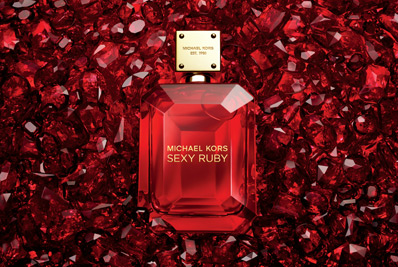 Michael Kors Sexy Ruby is a modern chypre that sparkles with fiery sensuality. Juicy raspberry and apricot combine with fresh notes of rose petal and Indian jasmine sambac for exotically feminine allure, while cashmere woods delivers a luxuriously warm finish. Michael Kors Sexy Ruby Eau de Parfum – a scent as brilliant as the jewel that inspired it. Juicy raspberries and apricots mixed with fresh notes of rose petals and Indian sambac jasmine for exoticly feminine charm, and cashmere wood provides a luxuriously warm finish.
Top notes: Raspberry, Apricot
Heart notes: Rose petals, Indian jasmine sambac
Base notes: Cashmere woods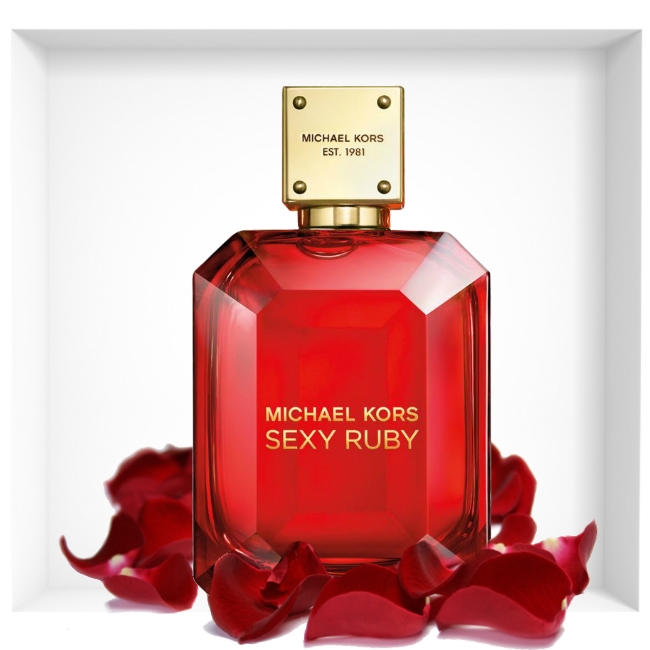 Lending dazzling brilliance to the fragrance, the Ruby Accord is built in shades of crimson. A bright splash of juicy Raspberry creates a sparkling effect, like a tiny glistening jewel. Juicy Lychee blends with sumptuous red Rose and luminous Mirabelle Plum blooming with femininity. A spark of Pink Pepper vibrates throughout the accord like the pulsing beat of a night out. Together, these notes create the glittering intensity of a shining Ruby.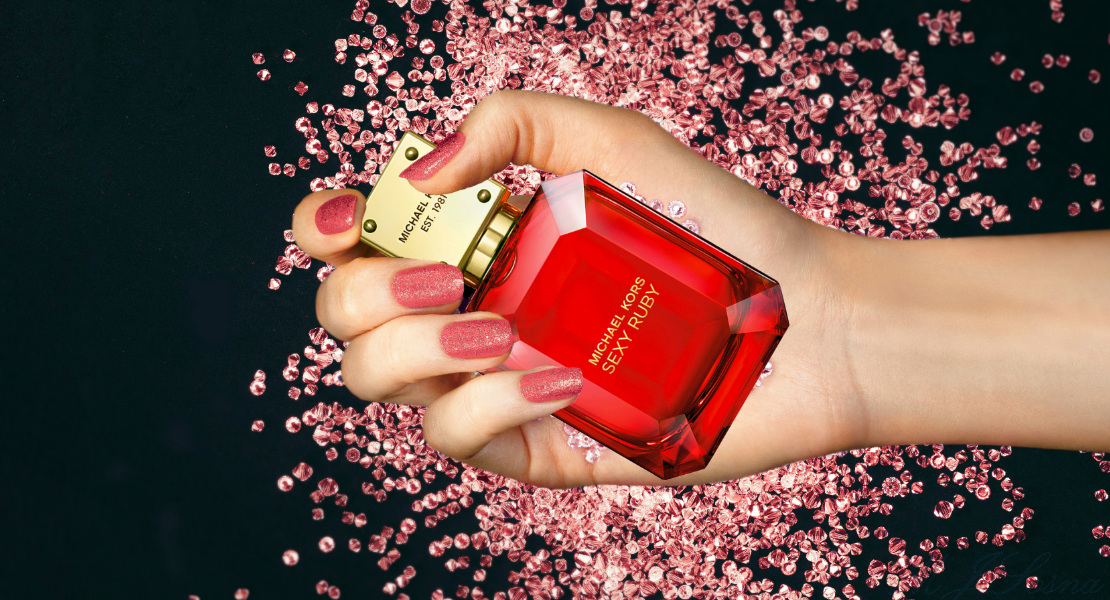 A hypnotic blend of sensuous elements, the Sexy Accord wraps the fragrance in opulent warmth. Cashmere Wood, Jasmine Sambac and Orange flower lends a textural softness as it combines with Crystal Moss and Patchouli to create a chypre effect. Together they embrace the many facets of Davana. The dimensional ingredient offers nuances of dark fruit and rich wood, creating a magnetic sense of allure. Lush Vanilla Bean and radiant Amber warm the blend, while Apricot envelops the accord in a subtle sweetness and soft-as-skin texture.