Mon Eau, the new fresh and fruity essence of Lolita Lempicka. It was in 1997 that Lolita Lempicka decided to start her perfume business: "I invented my first perfume by drawing on my most distant memories," she said, "to restore the intense moment when the child expects to be a woman. . To the child I offered the flavor, to the woman, the flower. Thus was born the intoxicating nectar of the licorice flower. This is how one of the most gourmet and popular juices of feminine perfumery was born. Today, after being transformed into a Sublime Elixir, a more sensual and intense version, it comes back under another variation – Lolita Lempicki Mon Eau Eau de Parfum.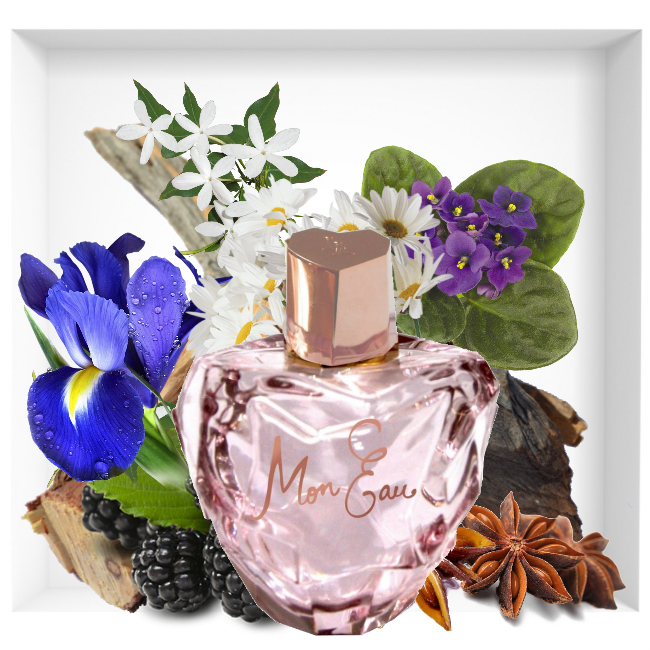 As if to celebrate spring, Lolita Lempicka decided to offer us a very airy, fresh and summery fragrance. Mon Eau seems full of sun while preserving the freshness of nature in the early morning. It begins with a sweet and sour sensation, both fruity and slightly salty. Blackberry combines with raspberry and anise. Then, Mon Eau is enriched with a crystalline and powdery scent of iris, one of the most noble plants of perfumery for women. Her heart also contains a more opulent sambac jasmine, which is just as poetic and feminine. The set is based on a violet base and finally ends with woody and musky notes.
Top notes: raspberry leaves, blackberry, aniseed
Heart notes: Roman camomile, iris, jasmine sambac
Base notes: violet, sandalwood, white musk
As always, Mon Eau Lolita Lempicka comes in an apple-shaped bottle, a real emblem of the brand. This silhouette is present at Lolita Lempicka since the creation of her very first perfume. It must be said that this is a fruit rich in symbols. He embodies original sin but also many other myths. However, he has swapped his deep purple color for a softer pink. Its matt gold cap forms a heart with a modern and refined structure. Worked as a jewel, the bottle of Mon Eau by Lolita Lempicka is surmounted by the initials of the designer and her name is as delicately inscribed by hand, in a playful writing.
Finally, the creation of Mon Eau de Lolita Lempicka is also an opportunity for the brand to introduce us its new face. This time, the brand has set its sights on Thylane Blondeau, the daughter of Veronika Loubry. This French model has already been the face of L'Oreal Paris and never stops to talk about her. At just 16 years old, she becomes one of the most famous beauties of the Hexagon.