The Prada house is all at once: dynamism, refinement and masculinity. But it is precisely all these elements that we find in his olfactory collection Luna Rossa. Created in 2012, this assortment of perfumes remains to this day one of the most famous of the brand. After the last Luna Rossa Carbon of 2017, Prada decided to give us a new version named Luna Rossa Black. More masculine and radically different from its elders, it displays a typically Italian charm, charged with vivacity.



All Luna Rossa perfumes have in common to draw inspiration from one of the most famous races on the planet: the America's Cup. Indeed, since 2000, Prada has engaged a prestigious catamaran. To re-situate the context, know that this is one of the most prestigious competitions on the planet, demanding rigor and determination out of the ordinary. Prada decided to take inspiration from it to make perfumes. Therefore, the new Luna Rossa Black seems to possess in him the strength of character of the participants of this sailing race, their obsession and their dedication. Its rigor, meanwhile, is similar to the engineering prowess shown by the creators of these exceptional boats. With this new juice, nothing is left to chance and its masculine composition seems able to push you to exceed your own limits.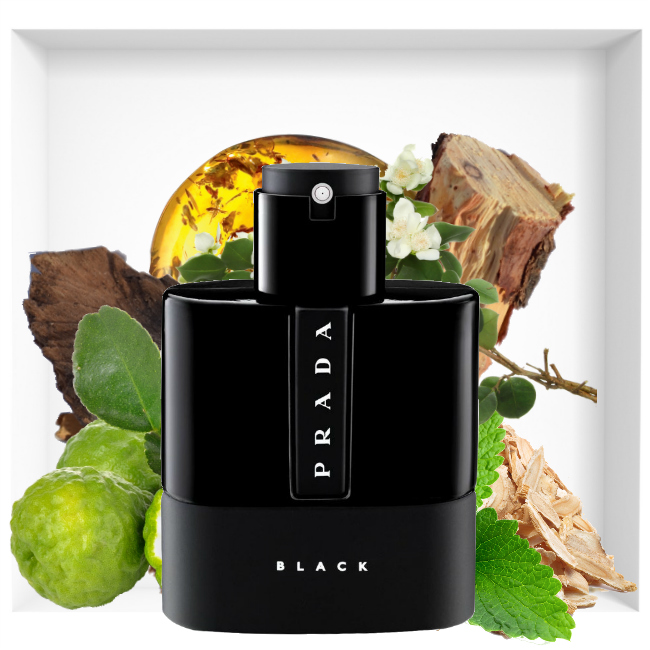 Luna Rossa Black is far from being a first olfactory version of this catamaran. It all started with the making of Luna Rossa, a woody and fresh lavender-based juice. Then, in 2013, Luna Rossa Extreme boosted its spicy side while warming it with labdanum and vanilla. In 2015, Luna Rossa Sport made lavender a more effervescent material, accompanying it with ginger and juniper berries. The Eau Sport 2016 is without a doubt the most energizing and fresh juice of all this assortment. Finally, the last 2017 Luna Rossa Carbon expresses a more mineral freshness. Luna Rossa Black is an amazing scent. Indeed, unlike all its elders, it contains no flavor of lavender. It thus breaks definitively with the tradition of Prada. He flies first on a fresh and floral alliance of bergamot and angelica. Then, his masculinity becomes deeper, fresh and iodized. His heart contains patchouli and coumarin. Finally, Luna Rossa Black evolves to a virile and racy base, combining woody flavors and amber.
Top notes: bergamot, angelica
Heart notes: patchouli, coumarin
Base notes: woody amber


Luna Rossa Black fragrance is presented in the emblematic bottle of the entire collection, designed by the Swiss designer Yves Béhar. However, it has traded its old metal shade against an entirely black and opaque lacquer. A matte base faces a second level more shimmering. Everything is impeccable and infinitely elegant.