Perfect embodiment of the Burberry style and interpretation of the London men's wardrobe, the Mr Burberry fragrance was born in 2016. It quickly conquered men by its natural elegance associated with a slight touch of irreverence. Then, in 2017, it became a Eau de Parfum, enriched by a more tenacious scent, both reffine and aromatic, evocative of the London universe after dark. Today, Mr Burberry has a new face. He becomes Mr Burberry Indigo and is inspired directly by the English seashore.



---
Mr Indigo Burberry, the British classicism offers a new freedom
---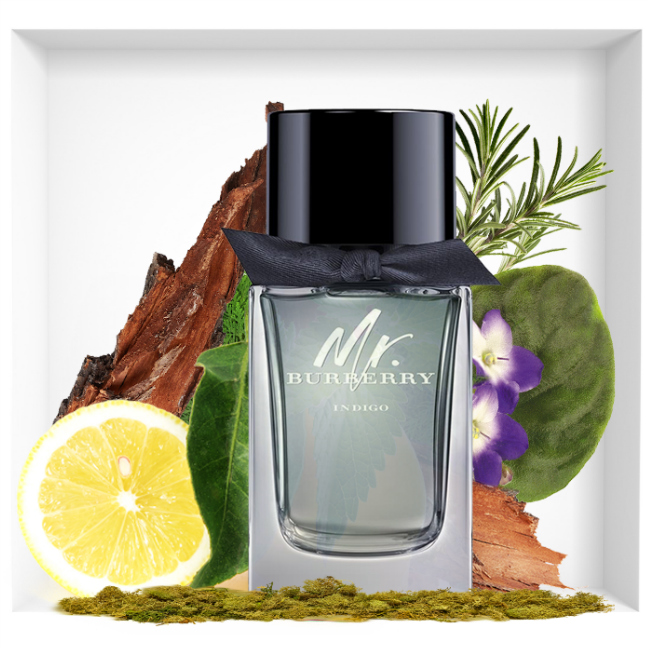 Mr. Burberry Indigo is very different from his predecessors. If his elders evoked the swarming and urban world of London, it rather echoes a maritime scent and an airy breeze. He is a concentrate of freedom and liveliness. This version turns to a more energetic theme and will seduce you with its particularly dynamic aura. What's more, it's an ideal juice for the spring season. Mr Burberry Indigo contains aromatic and woody flavors associated with citrus limpidity. It is both hectic and retains some restraint. It opens first with a fresh lemon flavor associated with an aromatic scent of rosemary. Its freshness is preserved in its heart thanks to an addition of mint. The violet, meanwhile, reinforces its powdery elegance. Finally, Mr Burberry Indigo ends with a more pronounced masculine masculinity of oak moss still coated with sweet amber. Everything was made by the talented perfumer Francis Kurkdjian.



---
Josh Whitehouse, face of Mr Burberry Indigo
---
To embody the image of this new fragrance, Burberry has set its sights on Josh Whitehouse, become official face of the brand in 2017. Actor and British musician of 27 years, it was discovered in Nothern Soul, the telling story of two friends whose horizons crossed thanks to the discovery of the American black soul in 1974. His gloomy eyes and his muscular body covered with tattoos make already crack more than one! This time, it's simply dressed in Burberry's black trench coat that he was photographed on the English seaside by photographer Alasdair McLellan.
---
The famous Burberry trench coat in the form of a bottle
---
Echoing the maritime world of its scent, the new Mr Burberry is aptly named Indigo. It comes to register on an elegant bottle paying tribute to the trench coat of the sign. It must be said that this is the most famous couture piece of the brand. Many elements of this bottle refer to this jacket. Its cap recalls its buttons. A gabardine knot is also attached at the collar, echoing the fabric created by Thomas Burberry more than a century ago. Mr Burberry Indigo is a visual dive in the brand's history. In terms of design, it is the perfect embodiment of the classic and distinguished elegance of the British.