Since the birth of her first perfume, Anaïs Anaïs, Cacharel has been supporting women in their femininity.


The brand has the gift of creating with its customers a certain complicity combining poetry, dynamism and purity. Cacharel is a brand synonymous with strong emotions. Some of its essences are tender and delicate. Others, on the other hand, play more in the register of seduction. It is precisely on this ground that Cacharel's brand new fragrance takes us. Yes I Am is a condensed sensuality that pays homage to the power of femininity. With its lipstick-shaped bottle and spicy breath, Yes I Am is not meant to go unnoticed!

Yes I Am of Cacharel – when the lipstick becomes a perfume ! Of course, the composition of this new scent perfectly agrees with its appearance. It's about sensuality. For this purpose, Cacharel turned into a sensual fragrance, modern, oriental and spicy. Yes, I am the first to launch a fruity and fresh combination of tangerine and raspberries. Meanwhile, a ginger flower brings pepperiness here and opens the way to a more florid heart. The richness of jasmine mixes with gardenia poetry. The oriental aspect of this fragrance gradually gains popularity and is so wrapped in amber. In the end, everything is based on a milder basis and creamy sandalwood and peps is still supplied by the rapid explosion of cardamom.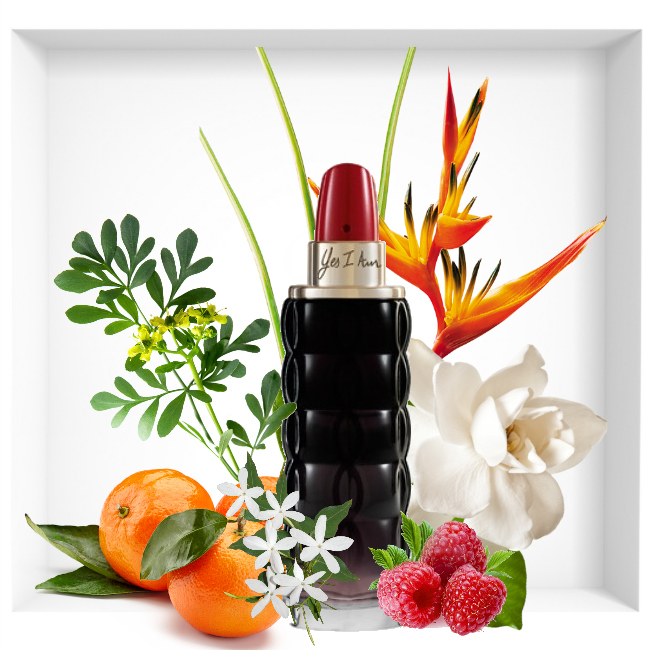 Top Notes: Raspberry, Mandarin Zest
Heart notes: Ginger Flower, Jasmine, Gardenia, Amber
Base notes: Milk, Sandalwood, Cardamom