Yves Saint-Laurent L'Homme Cologne Bleue indulges in a sensual game. L'Homme Yves Saint-Laurent's is at the same time: masculinity and refinement, raw and precious, industrial and luxurious. He expresses contemporary virility in all its splendor. His unique identity speaks to all men at once. His virility expresses himself in a singular way and his natural charisma leaves no one indifferent. Thus, L'Homme Yves Saint-Laurent's has been our greatest happiness since its creation in 2006. Moreover, to perpetuate the myth, Yves Saint-Laurent continues to reinterpret it. From year to year, Man takes on new faces. In 2018, he becomes L'Homme Cologne Bleue. As such, it is also accompanied by a new advertisement. Focus on this crazy new sensual clip.



---
---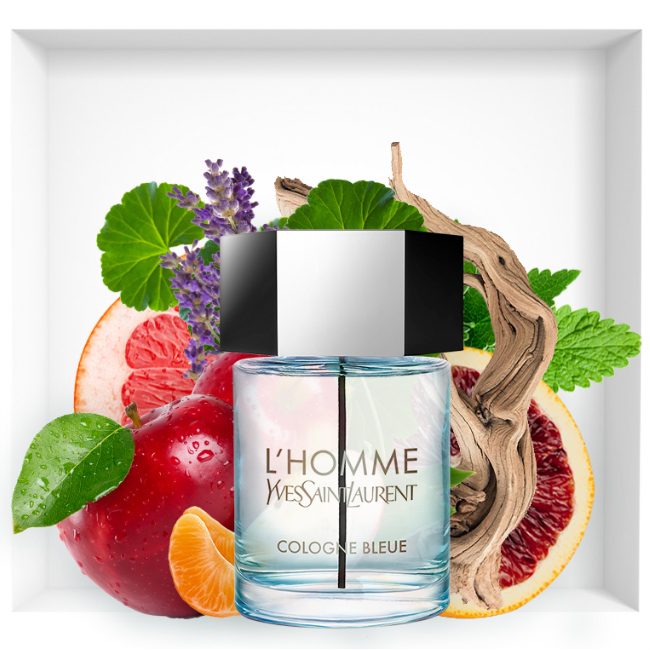 Yves Saint-Laurent L'Homme Cologne Bleue expresses a new facet of masculinity. Through its invigorating fragrances, Yves Saint-Laurent is aimed at a clientele of even younger and more dynamic men. Its exceptional freshness is expressed from its first breath in a cocktail of blood orange, grapefruit, mandarin and frozen bergamot. Then, a marine agreement takes over.
Geranium, and apple, thyme and lavender affirm its aromatic and Mediterranean character. Finally, his manhood intensifies in his wake. Yves Saint-Laurent L'Homme Cologne Bleue ends with a trio of cedar, patchouli and sandalwood.
Everything is presented to us in Yves Saint-Laurent's iconic bottle, this time decorated with a pretty blue glow.
---
Yves Saint-Laurent opts for a long black and white advertisement
---
L'Homme Cologne Bleue is revealed in an unusually long advertisement: a minute 30 of pure happiness and sensuality! The whole thing takes place in the sense of "Five minutes", title of the group Her, and has been put in image by the agency BETC Luxe. The realization is particularly cinematographic, entirely in black and white. "With this new episode, we continue to make Man an iconic figure of masculine fragrances by anchoring history and brand in the era. It is thanks to this new generation of talents that we feed the cultural aura of Yves Saint Laurent Beauté. "Commented Brune Buonomano, Executive Director of BETC Luxe and Jasmine Loignon, executive creative director of BETC Luxe. The scenario is well-crafted and reveals the silhouette of a fine and elegant woman aboard his skateboard. The aspiring actress then joins the beautiful brunette she followed aboard his racing car in a barbershop. Both evolve to win the roof of a hotel and its huge pool. Between her look of femme fatale and the natural nonchalance of the muse of Yves Saint-Laurent, the rendering proves particularly captivating.

---
Who are the two heroes of L'Homme Cologne Bleue?
---
Yves Saint-Laurent has called on two muses to stage L'Homme Cologne Bleue. Side man, unsurprisingly, this is again the New Zealand model Vinnie Woolston. The thirties are now accompanied by a young Martinique model: Cora Emmanuel. Together, they form a bewitching couple, to whom nothing and nobody seems to be able to resist.